A quick and easy budget travel guide To Aveiro, Portugal!
The beautiful seaside Portuguese town of Aveiro makes the perfect day trip from Porto, especially while on a backpacker budget.
It is located only one hour away from Porto and it offers a more laid-back, charming atmosphere.
Also called the "Venice of Portugal", Aveiro is known for its quaint canals, fresh seafood, and gorgeous architecture.
So for any budget travelers in Portugal looking for a quiet, non-touristy destination, here is a quick budget travel guide to Aveiro, Portugal.
Budget Travel Guide To Aveiro, Portugal
In this budget travel guide to Aveiro, I'll cover all the basic information you'll need for your visit.
That includes how to get there, where to stay, and what to do in Aveiro.
How To Get To Aveiro, Portugal
The easiest way to reach Aveiro is to take the train from Porto.
Trains from Porto to Aveiro depart every hour, and a round-trip ticket costs only 7.5 Euros.
You can also take the bus, but the train is very comfortable, smooth and quick so you really can't go wrong.
If you have a bit more money to spend and you'd rather book a guided day trip from Porto to Aveiro, there are tons of tour options on Get Your Guide.
Budget Travel Guide to Aveiro: Accommodation
Because Aveiro is so small, most travelers choose to visit as a day trip from Porto.
The round-trip train tickets are super cheap. So it's easy to just explore for the day and then head back to your accommodation in Porto.
But if you want to spend more time in Aveiro, or you are continuing your travels and don't want to return to Porto, you can spend the night.
Hostels in Aveiro are quite expensive, but they are still cheaper than staying in a hotel.
The two most affordable options in Aveiro are:
Aveiro Rossio Hostel: 25 Euros per night, centrally located, rating of 9.6/10
HI Aveiro: 17 Euros per night, a bit farther out from city center, rating of 6.9/10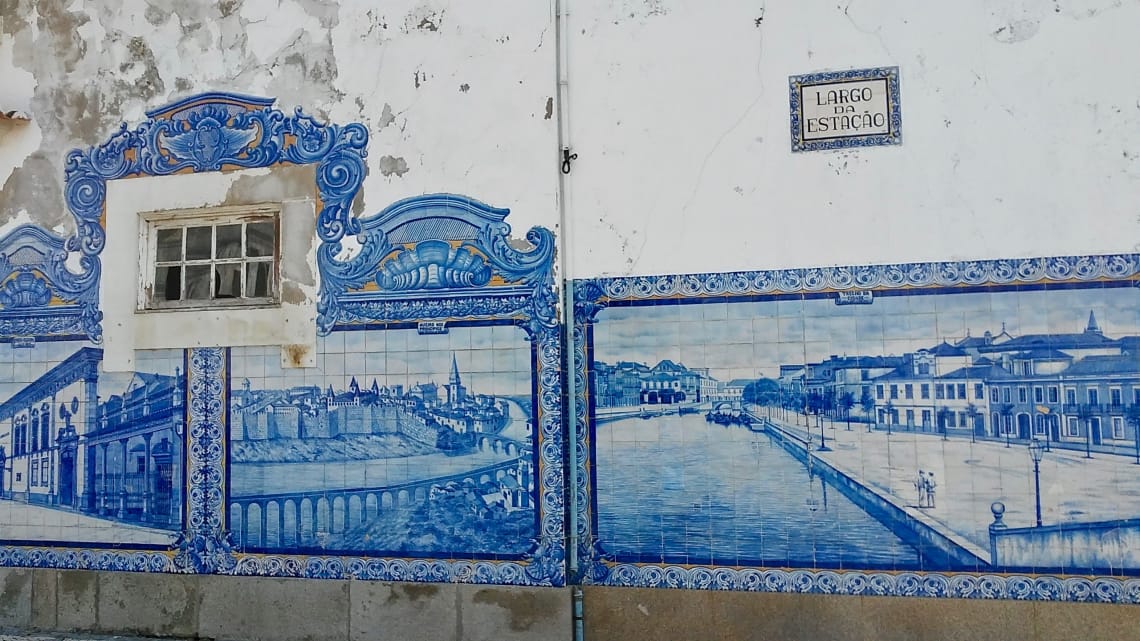 Budget Travel Guide To Aveiro: Must-See Tourist Attractions
Now that you know how to get to Aveiro and where to stay, here is an idea of what to do in Aveiro, Portugal.
Here are the top Aveiro attractions that should not be missed!
1. Take a Boat Tour Along the Canals
Aveiro earned the nickname, "The Venice of Portugal" because of the canals that roll lazily through the urban landscape.
For a unique view of the city's main sights, tourists can take guided tours in the "Moliceiro" boats.
These lagoon boats resemble gondolas, with their curved ends and colorful, decorated surfaces.
Location: On Rua João Mendonça, a spacious street near the city center, countless tourist booths sit along the water offering canal tours to people passing by.
Cost: The tours may vary in cost or length, with some longer tours offering history and information about the city and some shorter tours just offering a pleasurable ride around Aveiro.
(One popular tour company is Viva a Ria, which has 45-minute tours costing 5 euros)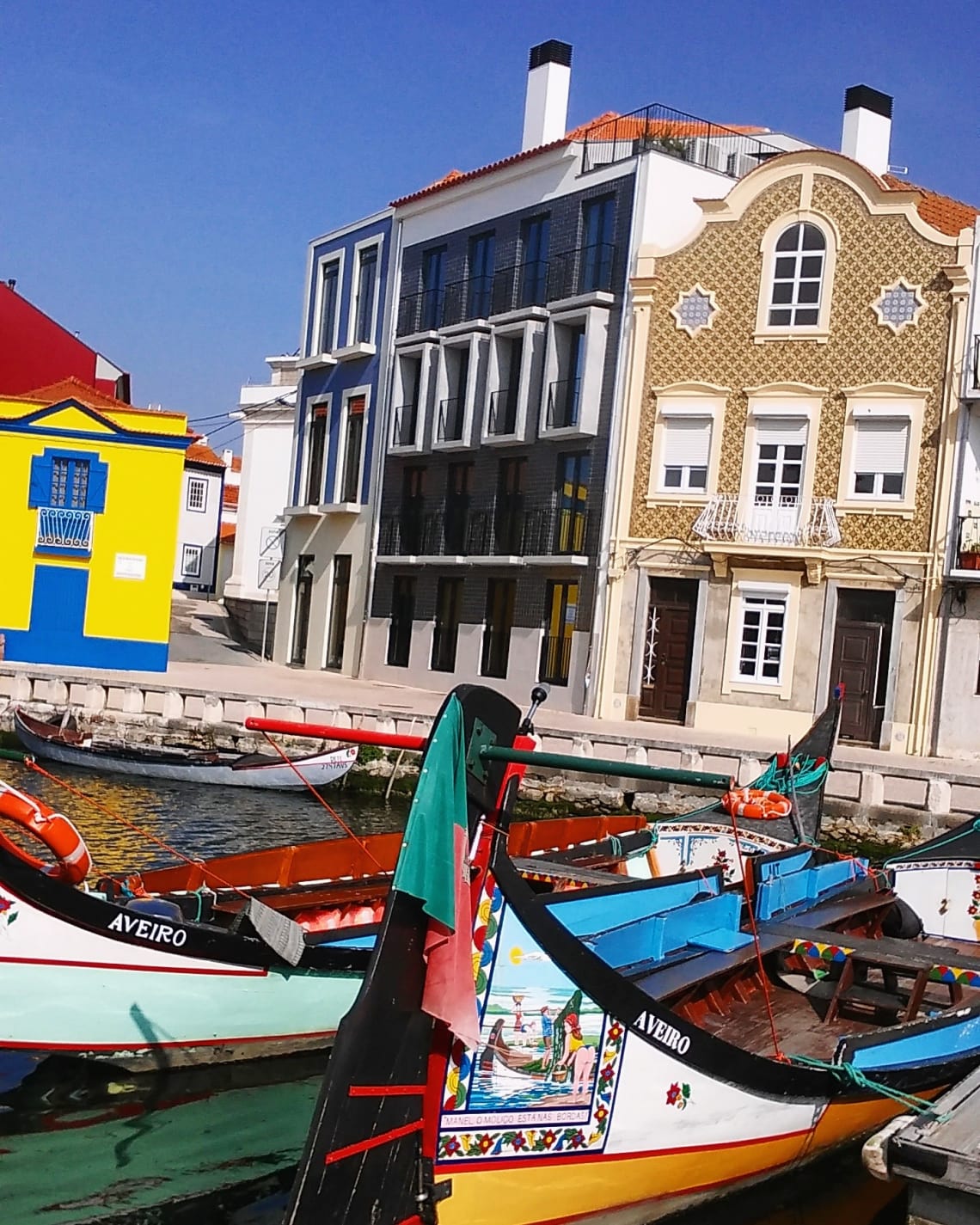 2. Visit the Forum Shopping Center
This outdoor mall has everything from clothing and shoe stores, to bookstores, to a giant dining hall with multiple cuisines.
After shopping, buy a crepe from the sweet stand outside and sit on the edge of the peaceful canal, where street musicians often serenade the crowds.
Location: Rua do Batalhão de Caçadores
Hours: 10 am to 11 pm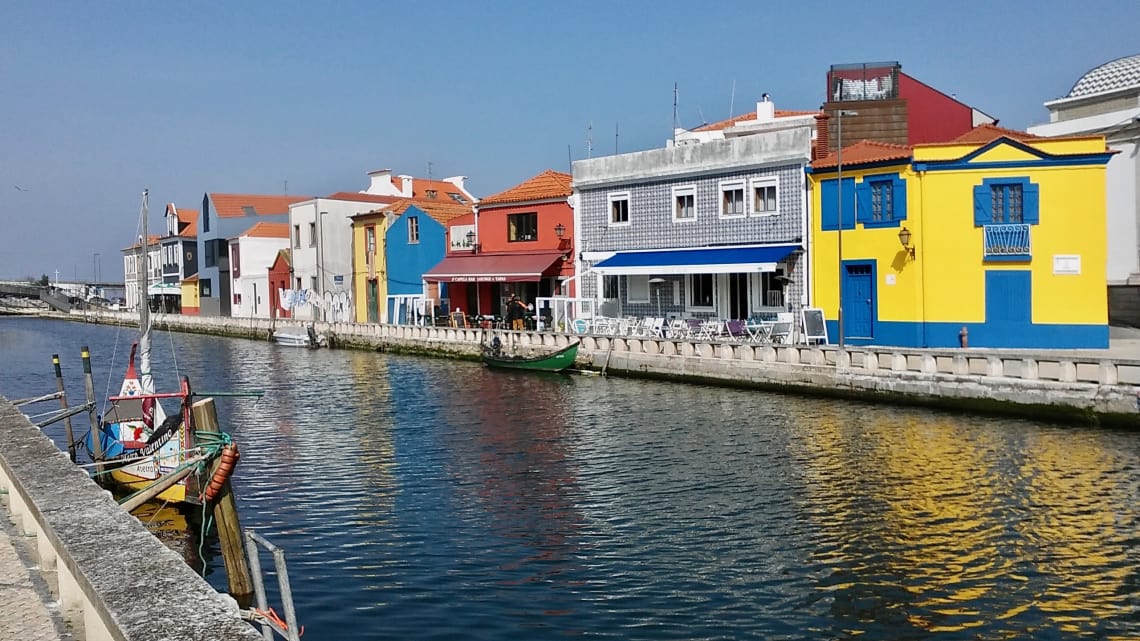 3. Browse the Souvenir Shops & Bakeries
While exploring Aveiro, you'll notice that many souvenir shops also double as bakeries.
The impeccable window displays are captivating.
But it's the sweet, buttery smell of the pastries will undoubtedly lure you inside.
These welcoming shops are located on just about every block of the city's main street, Doutor Lourenço Peixinho.
Pick any shop that speaks to you. Then venture inside to browse through traditionally painted Portuguese tiles, port-wine infused sea salts, handmade wooden kitchenware, and other handicrafts.
After picking up souvenirs, treat yourself to one of the delectable baked goods in the cafe area.
Be sure to try Pastel de Nata, a Portuguese specialty.
This dessert costs only about 1 Euro and is made of a flaky pastry crust filled with dense, sweet custard cream.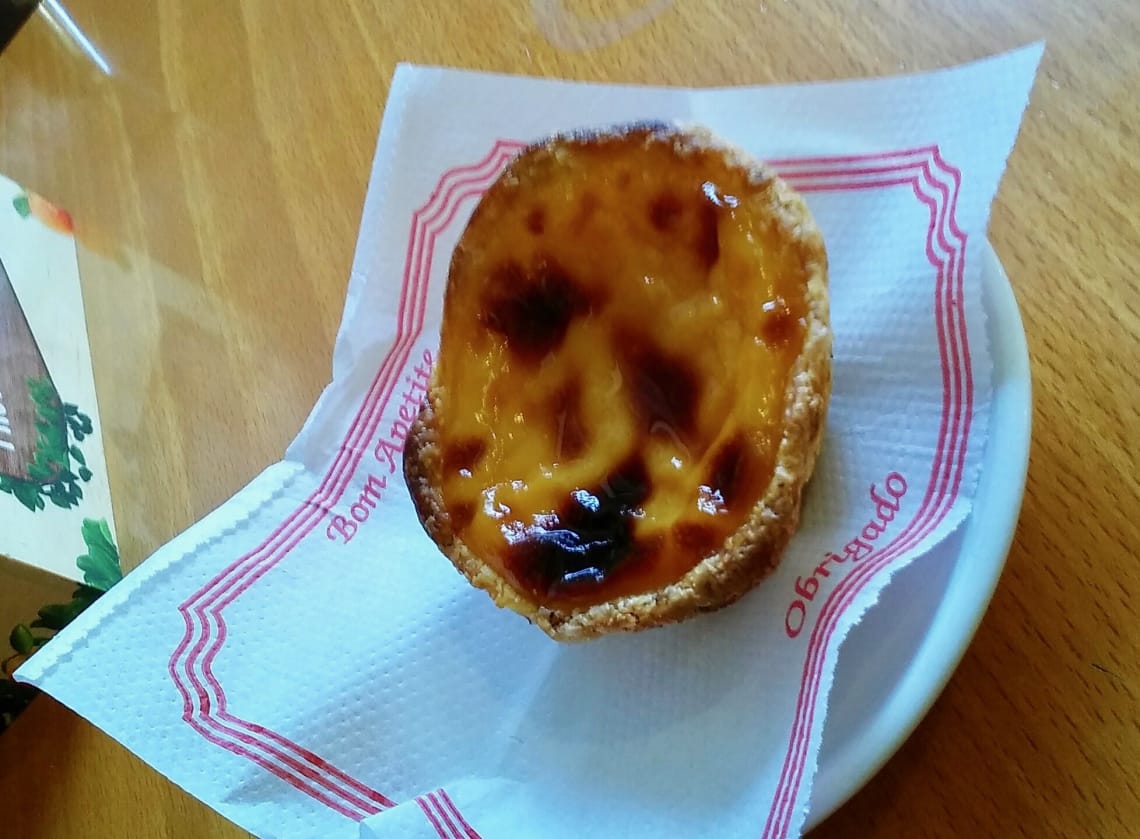 4. Shop at the Local Food Markets
Budget travelers know that the best places to find fresh and cheap food are always street markets.
Aveiro's most famous is the Mercado do Peixe, a thriving fish market located just off the main street.
For a traditional Portuguese meal, try Bacalhau, a dried, salted codfish served in various forms.
Location: Largo da Praça do Peixe 1
Hours: 7 am to 1 pm, closed Sundays and Mondays
Another local market to visit is the Mercado Manuel Firmino.
Here you will find not only basic fruit and vegetable stands, but crafty displays of port wine, stands overflowing with lush flowers, and a unique African goods shop.
Location: Praça do Mercado 82
Hours: 7 am to 7 pm, closed Sundays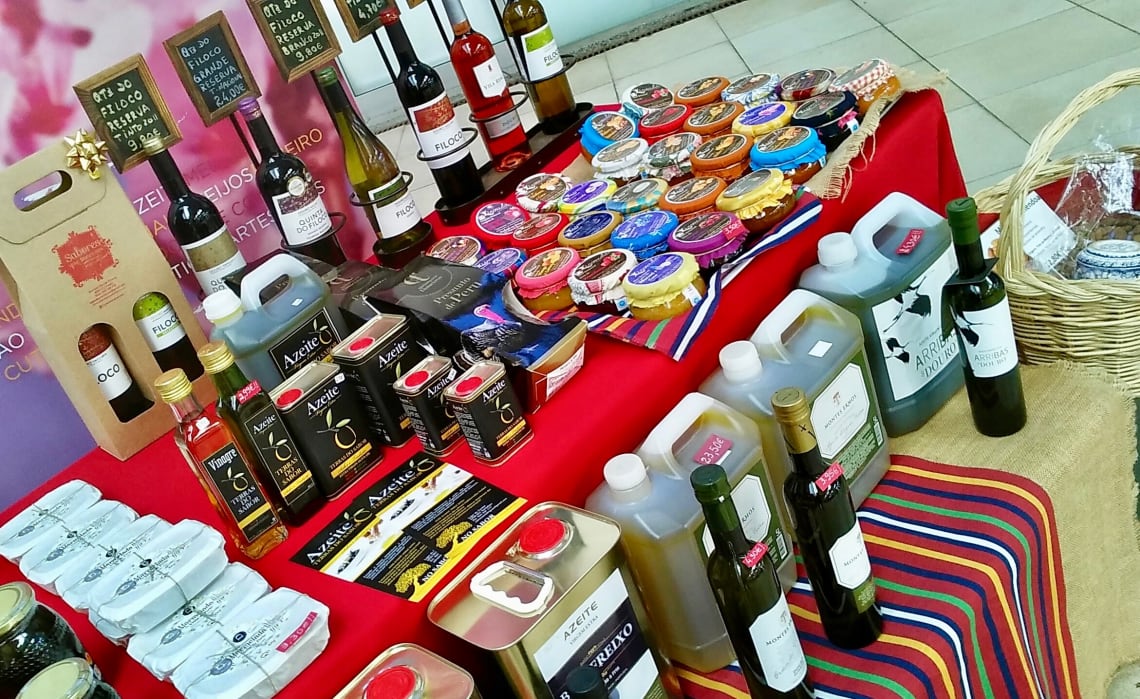 Budget Travel Guide To Aveiro: Free Activities
Aside from the appealing tourist attractions in Aveiro, there are many ways to explore the city for free.
These are the best things to do in Aveiro for free. You can soak up the intangible charm of the town while sticking to a backpacker budget!
1. Visit The Churches And Cathedrals
The best way to engage in the strong religious culture of Portugal is to visit some of its gorgeous churches.
The Cathedral of Aveiro, known as the Church of St. Dominic, has a humble exterior and a beautifully artistic interior.
Nearby is the Igreja da Misericordia, a stunning church plastered in mesmerizing blue and white tiles.
All churches are free to enter and represent the physical embodiment of treasured Catholic faith in Portugal.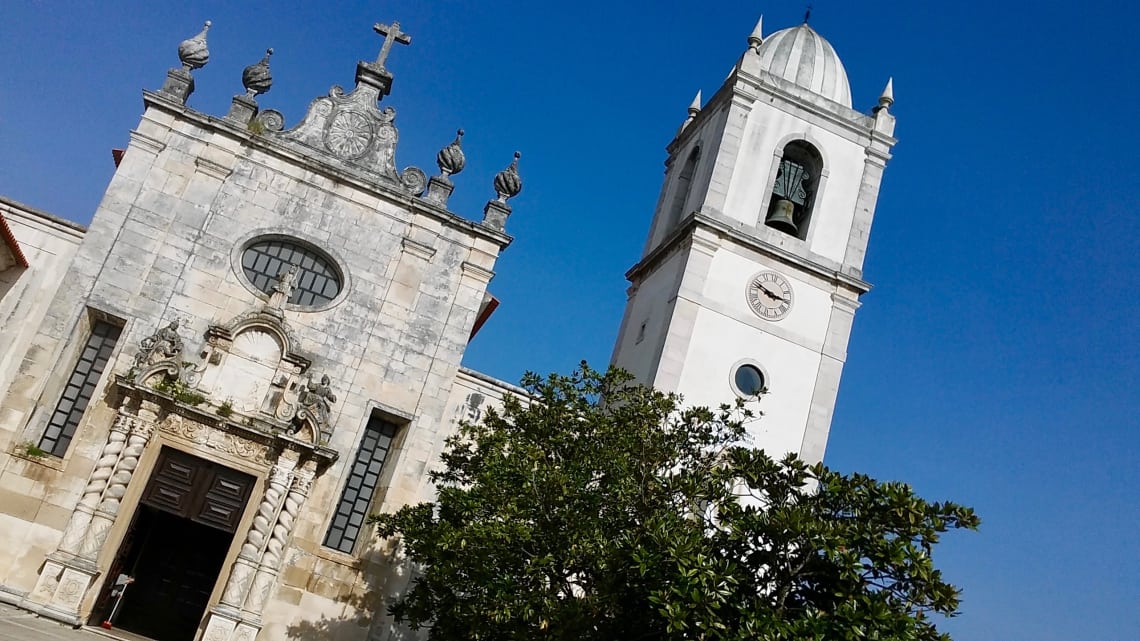 2. Relax In The Parks And Gardens
A great way to enjoy Aveiro for free is to laze away in one of the peaceful gardens.
The largest green space is Jardim do Rosso, located at the very end of the main Doutor Lourenço Peixinho street.
Here you can relax and absorb the warm serenity of the surrounding canals while letting the cool breeze from the Atlantic wash over you.
Parque de Santa Joana represents another small park complete with shady trees and numerous benches that are perfect for people-watching.
3. Admire Aveiro's Architecture
The ornate architecture of Aveiro is fascinating.
Every street is appealing, with rickety cobblestone roads resting beneath layers of patterned tiles, rustic red roofs, and quaint balconies with flowers spilling over the edge.
Aveiro is known for its impressive displays of fancy Art-Nouveau architecture.
These decadent buildings are scattered throughout Aveiro in random places. But you are sure to find some located on the main Doutor Lourenço Peixinho street.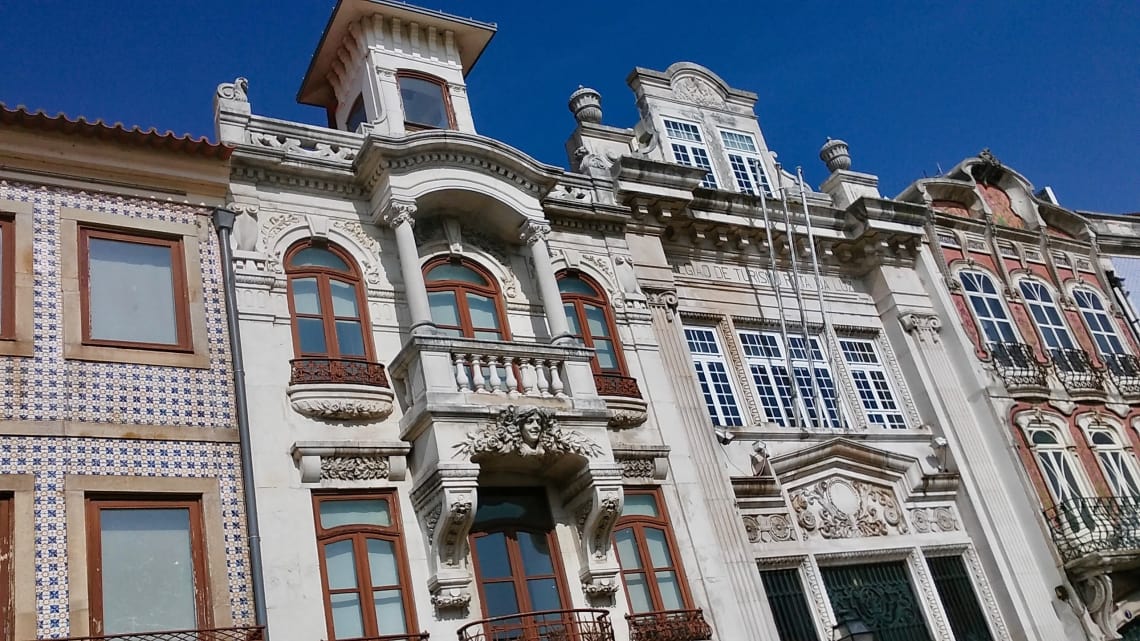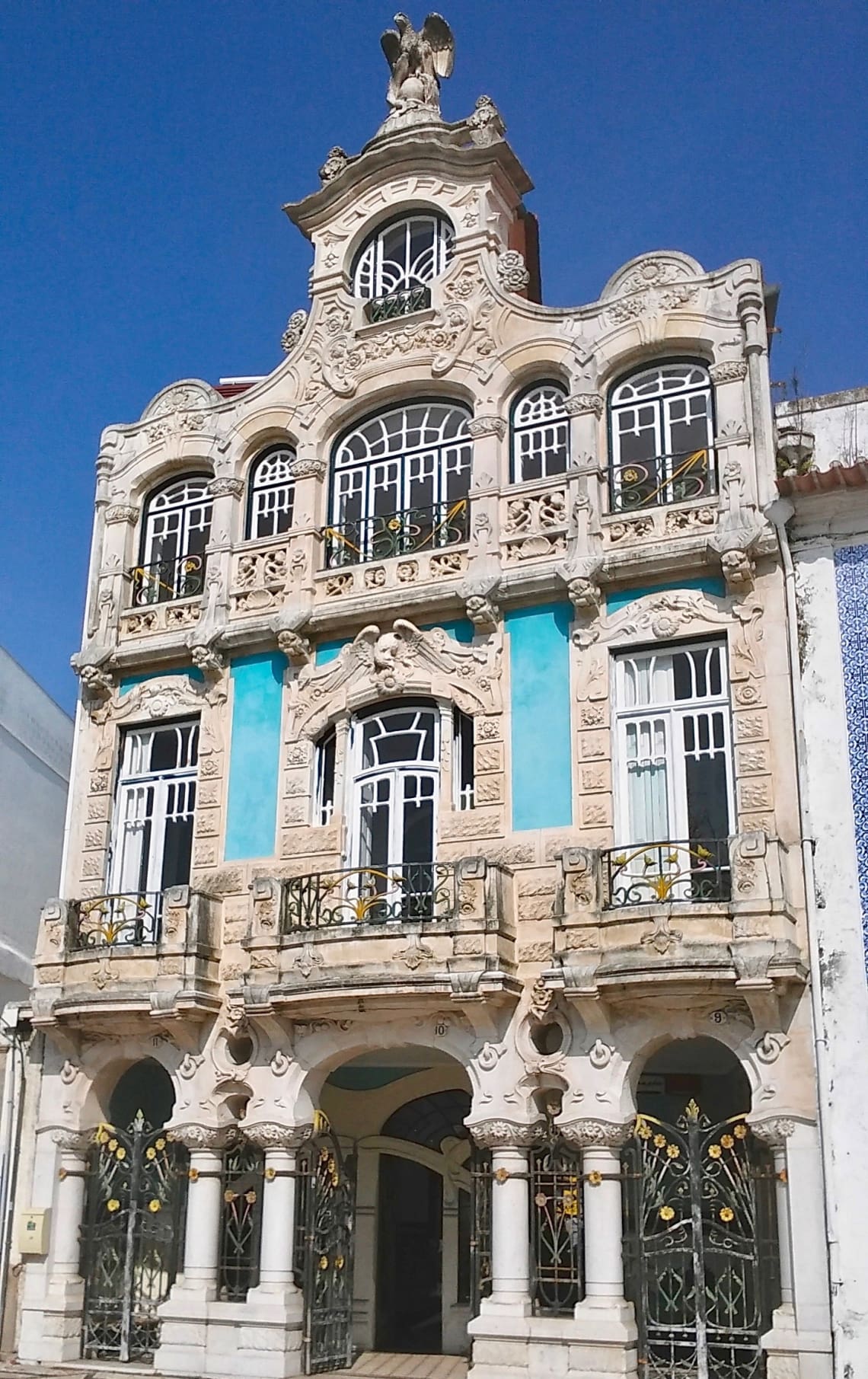 3. Find The Street Art
Creativity thrives in the streets of Aveiro.
Most street art appears unexpectedly, but one particular location is on Rua Dr. Nascimento Leitão near the Hotel Imperial.
This street is home to a few quirky art shops, and the park benches are fittingly decorated with adorable designs.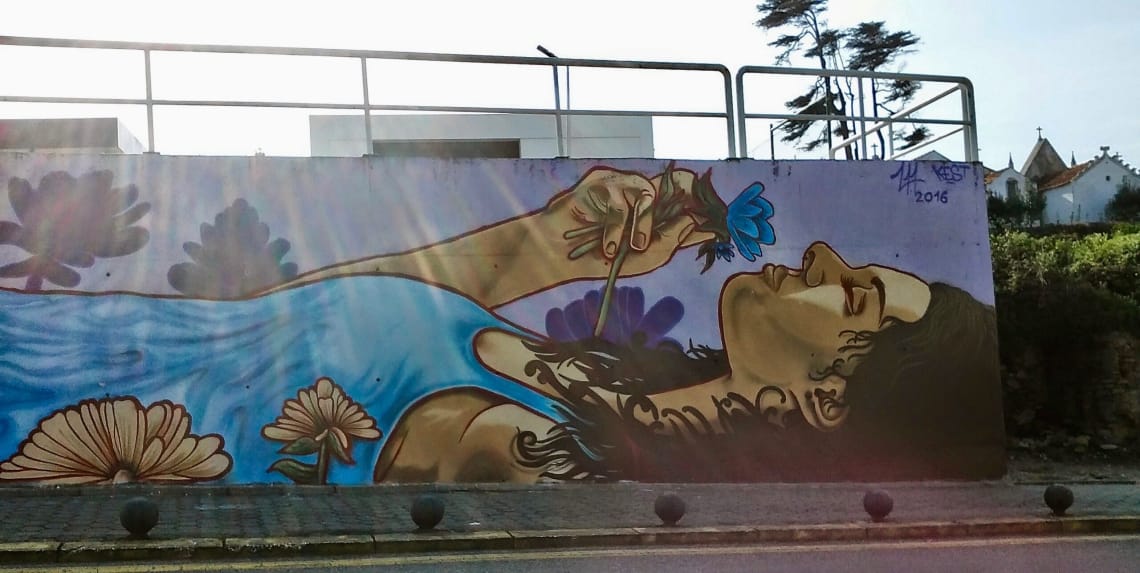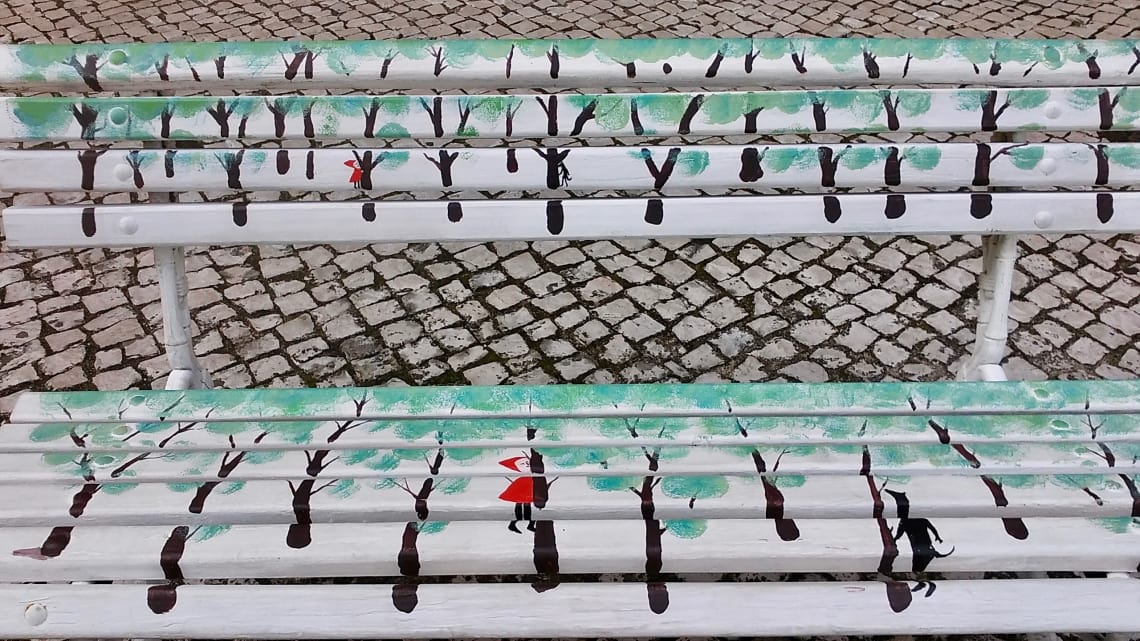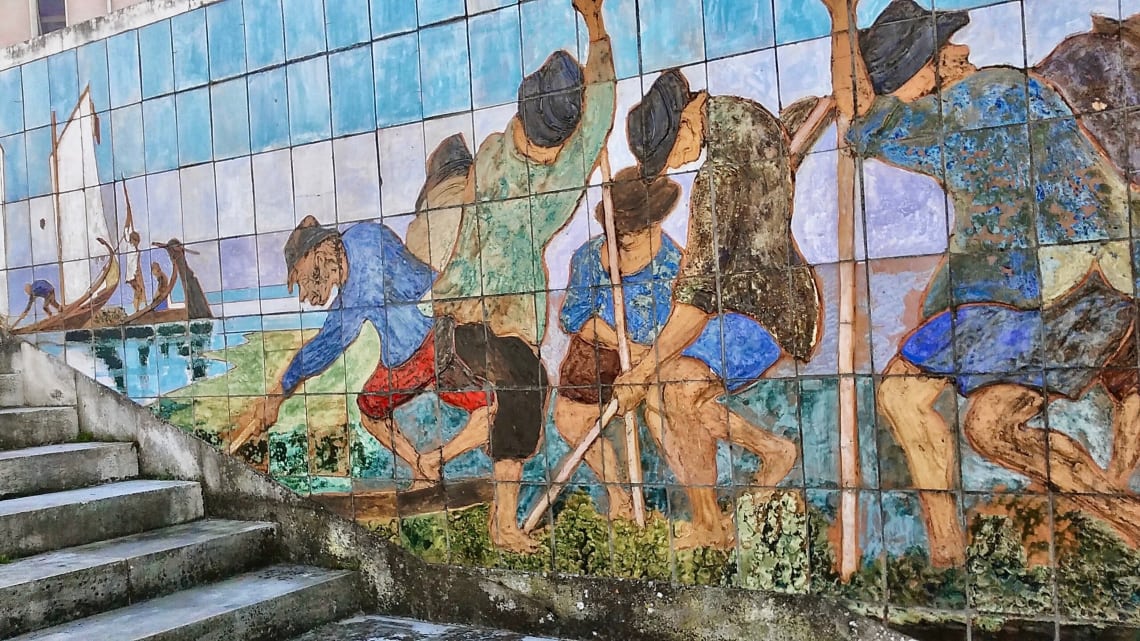 I hope you enjoyed this budget travel guide to Aveiro, Portugal!
Whether you are a budget traveler, an enthusiastic tourist, or simply someone looking to dive deeper into the lively culture of Portugal, Aveiro makes a perfect day trip from Porto.
Every attraction is within walking distance, and it is easy to enjoy Aveiro for free.
Before visiting Portugal, be sure to purchase travel insurance and check if you need a visa. 
I also recommend checking Skyscanner to find affordable flights around Portugal and Europe.
To read about more of my adventures in Portugal, check out these articles!
10 Reasons To Visit Porto, Portugal
How I Lived in Portugal for One Month and Only Spent 200 Euros
Sintra, Portugal: Straight Out Of A Fairy Tale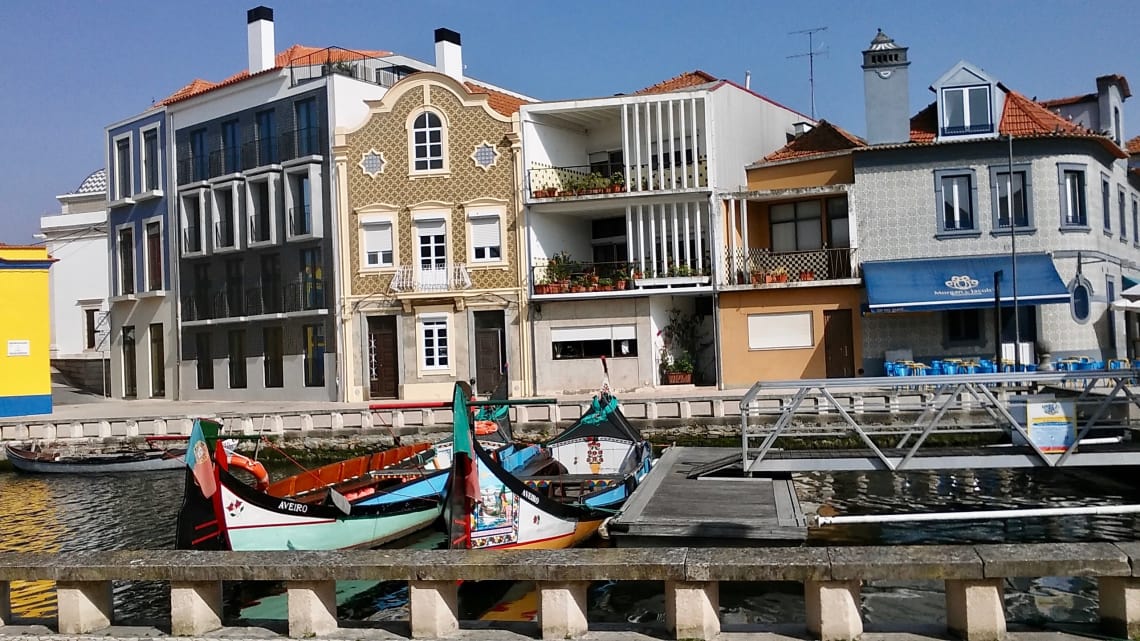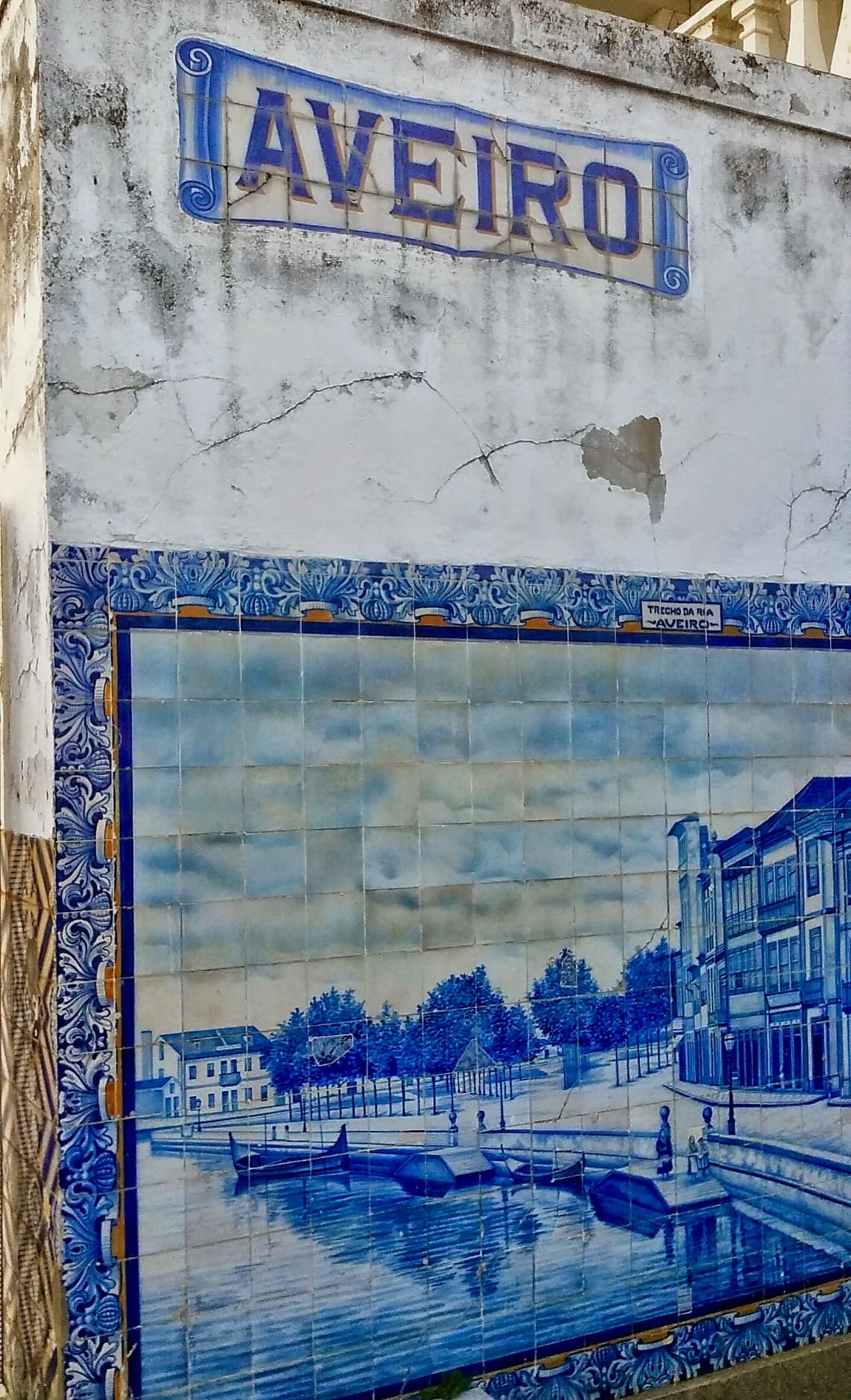 This post may contain affiliate links. Read more about this in my About Me page!